ABOUT

Video presentation
DK Conquest© is Specializes in Building Envelope Consulting, Large Loss Claims Management, Roofing & Construction for Churches and Commercial Projects and Small size Residential Project

Our Vancouver construction services
 GENERAL BUILDER
Extensions & Loft conversions
Refurbishment projects
Electrical design with NIC electricians
 HOUSE EXTENSIONS
Quality Kitchens and bathrooms
Automated and Sliding gate specialists
Commercial refurbishments
 REFURBISHMENT
Garage conversions
Hard & Garden landscaping
Roofing
 KITCHENS & BATHROOMS
Electrical design with NIC electricians
Quality Kitchens and bathrooms
COST

Cost is important, so it is transparent. You have constant access to the current spend and detailed breakdowns

DURATION

Cost is important, so it is transparent. You have constant access to the current spend and detailed breakdowns

SCOPE OF WORKS

Cost is important, so it is transparent. You have constant access to the current spend and detailed breakdowns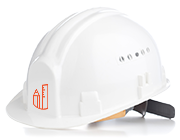 Vancouver General Contractor
Commercial & Residential Construction!
Bathroom Repair, Painting











—

Jai from Vancouver

Conquest was very professional. They provided good estimates, scheduled work keeping our availability in mind and finished the work in budget and on time. Their work was reasonably priced. They had excellent communication. I would hire them again if needed and recommend them. Both Dennis and Jhoanna were very professional and courteous.
Kitchen Renovation











—

Bobbi from Cloverdale

Well, look no further!! DK Conquest was amazing. They listened to what we needed, and they provided. We are extremely pleased with the finished product. The fact that communication was constant was an important aspect to us. They were easy to work with, and we feel honest. We feel that the job was done like they'd like in their own home. For the little things that needed addressing, they were addressed and taken care of. We have other things we are looking at having done to our home in a long term plan. And we will be having DK do the work!
Shower Renovations











—

Anne from Coquitlam

When our shower leaked into our playroom downstairs we knew we were in for a tough, and rather unexpected, renovation. Right from the start, DK Conquest Construction was top notch. Amanda was quick to get back to us and calmed our nerves. Faster than expected we had people in checking the situation, even the big boss DK, dropped by to make sure we were happy. Amanda was excellent about giving us updates on all aspects of the renos. Not only did they fix our shower, better than we could have expected, they made sure the ceiling in the playroom was properly fixed and painted. We were thrilled with the excellent service we received and would highly recommend DK Conquest Construction for any work needed.
Bathroom Reno











—

Boaz from Vancouver

I hired DK Conquest Construction based on online reviews. I hired them to fully gut and rebuild a bathroom in a one-bathroom condo, and was thus under stress about a timetable for the project. They not only did it in the time I had allotted, they did an amazing job with the materials and didn't go a penny over budget. They also communicated things well during the project. Kudos! I would use this crew again in a heartbeat and highly recommend them.